7/27/2022
Port of Helsinki, Ports of Stockholm & Mariehamns Hamn
SmartPort System takes care of passenger trafic in the ports
Europe's busiest passenger ports in Helsinki, Stockholm and Mariehamn rely on the technology provided by Weasel Software to guide their passengers. The SmartPort System ensures that the ticket displayed at the transit gate is correct and valid, and lets the ticket holder enter through the gate only at the correct time. At the same time, the app transmits information to the ferry company as to whether or not the person displaying the ticket has passed through the gate.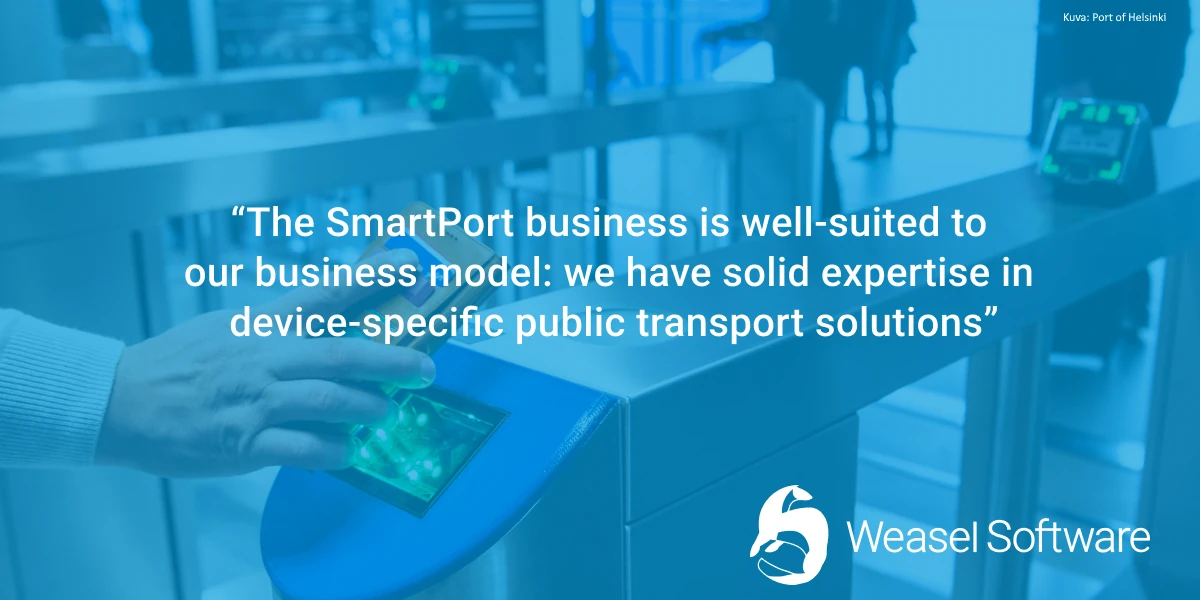 Weasel Software will further develop and maintain the SmartPort System, which it acquired in early 2022. We are constantly expanding our service offering and we are actively looking for new ports to become our partners.
"The SmartPort business fits well into our company: we have solid expertise in device-specific public transport solutions, such as the bus information display software we have developed. We are also familiar with the development and maintenance of critical systems like this. And in addition, we are used to serving our customers in English, Swedish and Finnish, which are the main languages ​​of SmartPort's current stakeholders", says Juha Laurila, CEO of Weasel Software.
OUR RESPONSIBILITIES ARE:
Project and service management
Application development, design of application architecture and solutions
Mapping customer needs for upcoming cloud version