7/27/2022
Nysse & Vilkku
Public transport timetable posters to Tampere and Kuopio
"Providing public transport timetables so that key information is available at each stop" – this might sound simple, but in reality it requires a huge amount of data that first needs to be processed and then provided in a comprehensive visualized form. The expected result is an easy-to-read poster that shows the timetables and also other stop-specific information that is relevant to passengers.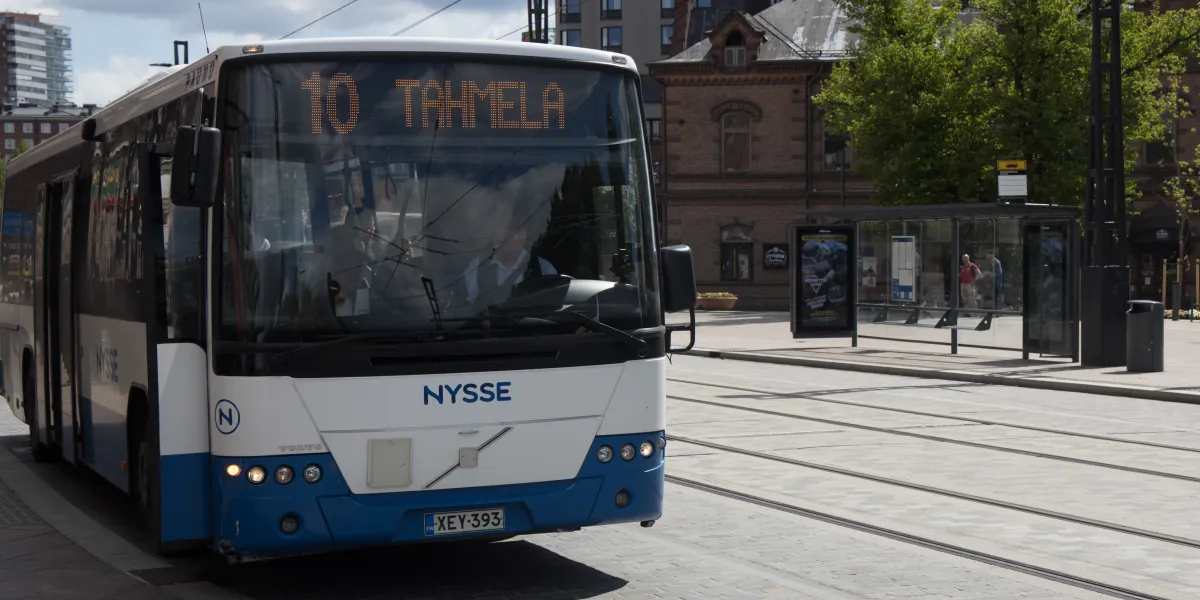 The Public Transport Timetable Generator service, developed and maintained by Weasel Software, responds to this need with a software solution: from raw data it creates a unique, visual poster for each public transport stop, showing, among other things, ticket prices or travel zones.
"The timetable generator offers the possibility to also create distribution data that tells you the details of each stop: what size of a poster is needed for the stop, how many posters are needed and in what order you need to print them to make it as easy as possible," says Rauli Heikkinen, Project Manager at Weasel Software.
In the Tampere region our posters can also be seen at tram stops. In addition, Weasel was customizing a system to control Waltti screens for public transport in the Tampere region.
"Both the Tampere and Kuopio public transport authorities had heard about our handy software and good service, as we had already done a similar case for Föli in Turku. This successful example led to these projects being agreed and started, "says Henri Valkama, Project Manager at Weasel Software.
During an intensive phase lasting about six months, the software was adapted to fit the public transport data of Tampere and Kuopio, as the route and schedule data for the public transport lines in each city are slightly different. Therefore, the same software does not directly fit the needs of different cities.
We renewed the bus stop schedules in Kuopio in cooperation with Weasel Software in 2021. With the Public Transport Timetable Generator service, we were able to create stop-specific schedules for stops and tidy up the information presented – A4 prints were replaced with larger posters. We have been pleased with the new stop schedules and the cooperation with Weasel.
Tero Myyryläinen
Kuopio Region Public Transport
OUR RESPONSIBILITIES ARE:
Maintaining and, if necessary, developing a conversion tool that converts GTFS data to Jore format
Creating printout layouts programmatically
Project and service management
Maintenance services and further development
Cloud Support (Azure and AWS)